Do you have news?
If there is an item of news that you would like to show on this site then please use our contact us form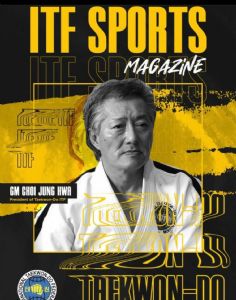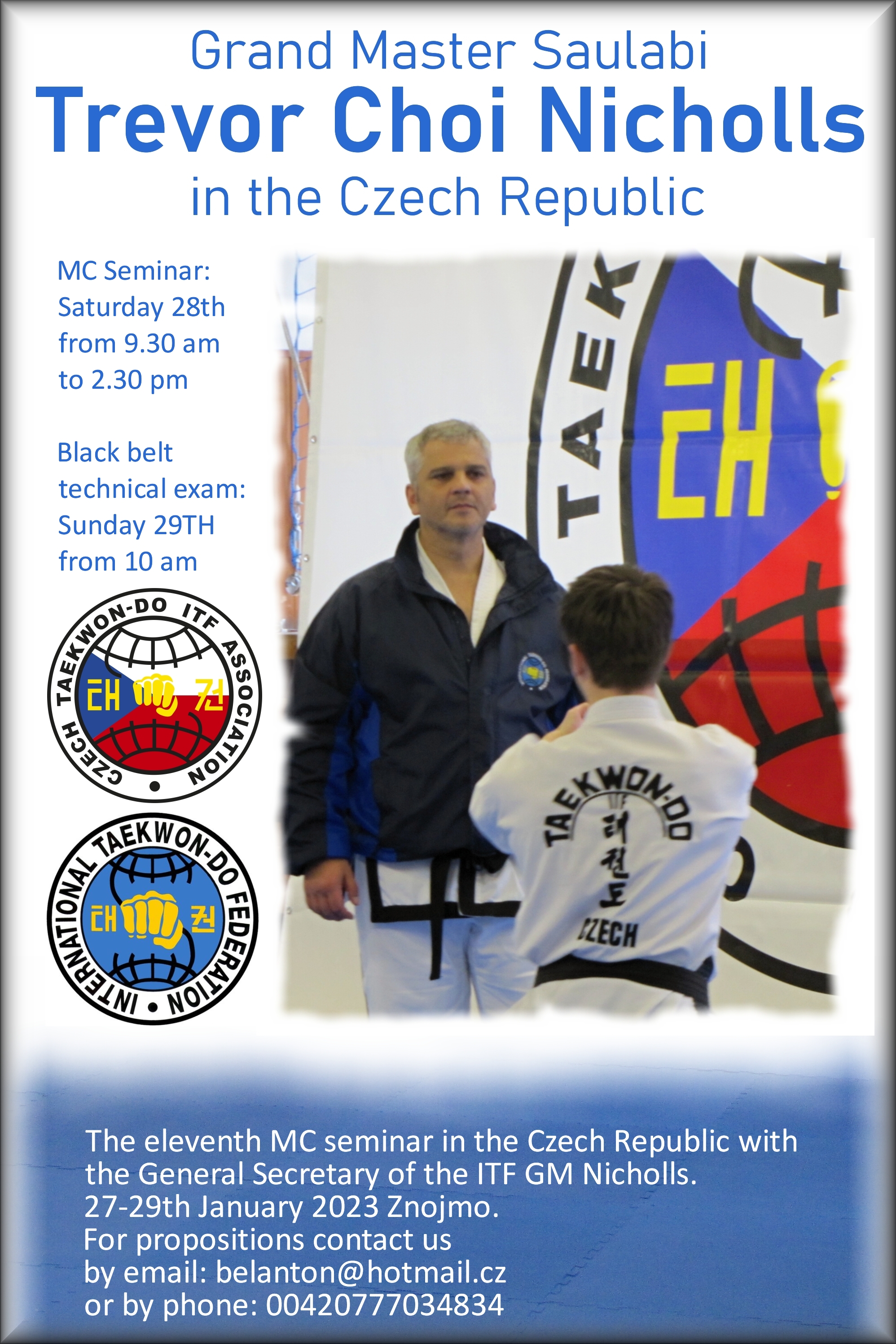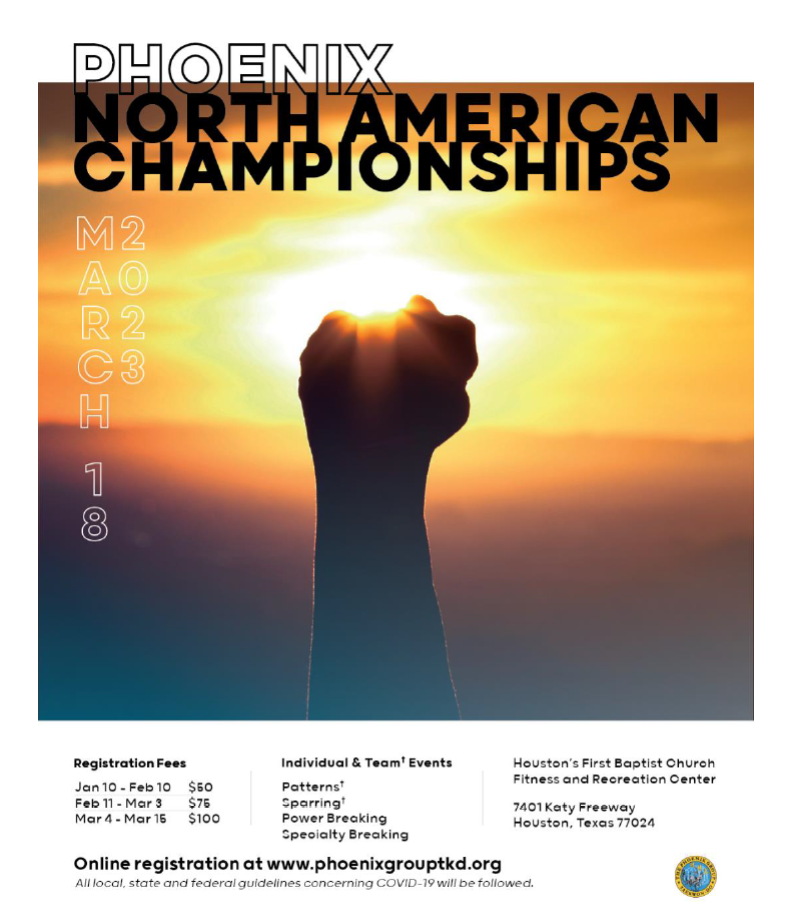 Instructor Certified?
Instructor / Examiner
In addition to a 4th degree or above cert, Instructors must have passed an IIC to grade students and apply for ITF Certification.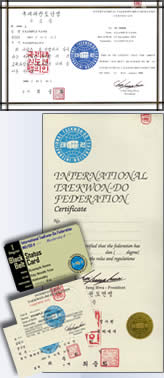 If your unsure please ask to see the Instructor's qualifications. Any reputable ITF Instructor is proud to display the above.
Organisation Certified?
ITF Clubs
If your organisation is in good standing with the ITF they will be listed on our web and have one or both of the following on display: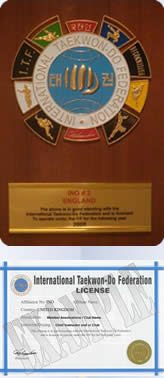 If your unsure please ask to see the Instructor's and Club's qualifications. Any reputable ITF Clubs or Instructors are proud to display the above.
BackMarking the Inauguration of Taekwon-Do
11th April 2020
As we today acknowledge the inauguration of Taekwon-Do on 11th April 1955, the founding principles of a system of physical and mental training, based on traditional, ethical and moral principles to raise confidence and resilience, are as valid today as they were then.
Gen Choi Hong Hi's hopes and legacy remain vibrant and relevant in these turbulent times and through the indomitable spirit displayed by individual and concerted actions of ITF members, we can reach and support our communities and, indeed, our world to regain freedom and independence.
Embracing the opportunity for change, we should look forward to interpreting in a new way the founding principles in light of the learning gained through the impact of COVID-19, more aware of the fundamental wants and needs of individuals, families, clubs, businesses and communities in the next era.
[Views: 1327]