International Taekwon-Do Federation News Update 2014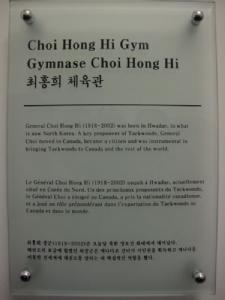 The ITF delegation and the Kukkiwon staff met on June 18th, 2014, in Korea.
On June 20th, 2014, the ITF delegation met with former President of CISM, Lt Col (ret) Lim Seong Sup, President of World Military Taekwondo Federation, and newly elected President of CISM Taekwondo Committee, CW3 Kim Bongseok, and CISM Committee members.
They met in a cordial and friendly atmosphere. Talks were centred around ITF's participation in CISM events.
ITF learned that the inclusion of new categories, with new rules were being discussed within CISM Taekwondo.
After the meeting, President Choi commented to the ITF members, "the future of Taekwon-Do in CISM looks bright and strong under the new leadership of CW3 Kim Bongseok".
On June 23rd, 2014, the ITF delegation met with Kukkiwon over a dinner, and carried on further talks to co-operate in various areas to further promote Taekwon-Do in Korea and around the world.
On June 24th, 2014, President Choi and the delegation visited with Mr David Chatterson and staff of the Canadian Embassy of Korea.
An ITF recognition plaque was presented to the gymnasium of the Embassy for naming the hall "Choi Hong Hi Gym".
Many of the halls and special rooms are named after historical persons who have dedicated and contributed their lives for betterment of society.
His Excellency, Mr Chatterson, was awarded Honorary II Dan Black Belt by President Choi. Talks were exchanged in a comfortable and amicable atmosphere. President Choi asserted that General Choi Hong Hi, although born in Korea, was proud to be Canadian and respected Canada.