20th anniversary of the passing of Gen Choi Hong Hi, the Founder of Taekwon-Do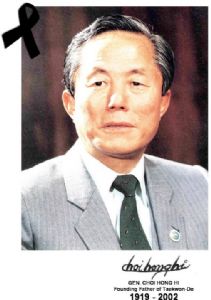 With every new generation of our Taekwon-Do family, the memory of our predecessors and the detail of the challenges they overcame and what they achieved fades.
We can all still learn so much from our venerable seniors, both in Taekwon-Do and our own family lives. It has recently been said that the more we look back, the further forward we can see.
Let us appreciate what we have today, the fruit of past labours.