Remembering General Choi Hong Hi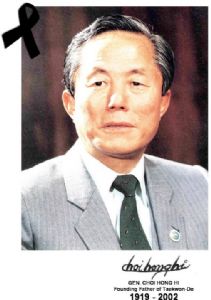 Today marks the 15th anniversary of the passing of our later Founder of Taekwon-Do, Gen Choi Hong Hi. As the years pass, all of us continue to recognise the physical and mental strengths of his teachings.
Through his son, President Choi Jung Hwa, we are able to continue to both embrace the legacy of Taekwon-Do and demonstrate these teachings in our dojangs and everyday lives.
Taekwon