President's Seasonal Message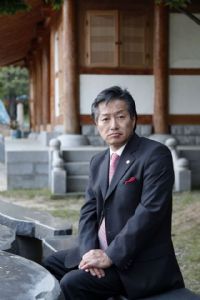 It is once again that time of year to celebrate the festive season and prepare for the New Year.
Taekwon-Do brings so much joy to all of us and I often wonder how our lives would be without the many friends and the health and wellbeing gained through Taekwon-Do. We experience many highs and lows but our shared passion carries us through the adverse moments. With this in mind, there are many people who are alone, distressed or in need. When each of us can offer a helping hand, we shall build a more peaceful world.
Please accept my heartfelt greetings as the year draws to a close. May all your wishes come true this Christmas and look forward to sharing 2016 with you all.
Choi Jung Hwa