A personal note of appeciation from President Choi Jung Hwa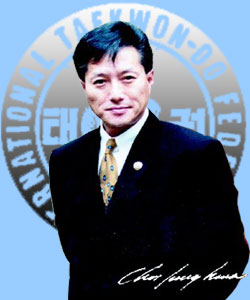 I give my big congratulations to the Federation of Traditional Taekwon-Do of Uzbekistan and Master Kasimov Gayrat for hosting the Asia Taekwon-Do Championships in Fergana City, Uzbekistan. It was a superbly organised event, showing professionalism in every sector. It is a pity that some members in Asia missed this event.
I would like to thank the Governor of Fergana Region, Shuhrat Ganiev, and the Deputy Governor, the Mayor of Fergana City, Dilshod Rahmatov and the Chief of Police, Mirali Sottiev, for attending the Championships and providing security for all members.
Taekwon
Choi Jung Hwa
President