President's seasonal message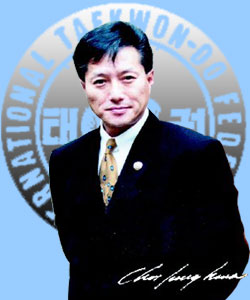 I take this opportunity to thank all the members of International Taekwon-Do Federation and extend my personal wishes for Christmas and New Year to you and your families.
Last year we saw tremendous growth in our organisation and I credit this growth to your hard work. It is by your dedication and motivation that the ITF has forged ahead.
We have faced many challenges in our work during this last year and with your support, dedication and loyalty we have achieved success in all our endeavours.
During this holiday season I wish all of you a wonderful Christmas and a very prosperous new year.
Choi Jung Hwa