Payments
All payments should be submitted in US$. The ITF can accept either International Money Orders (IMOs), online payment or direct bank transfers. Please ensure the payee is recorded accurately:
Payee: International Taekwon-Do Federation Limited
Address for direct transfers:
Lloyds TSB Bank,
21 - 22 High Street, Uxbridge,
Middlesex, United Kingdom UB8 1JD
Sort Code # 30-98-91
Account # 00142204
IBAN: GB 90 LOYD 309891 001 42204
SWIFT: LOYDGB21094
Please advise ITF Administration when sending funds by Bank Transfer.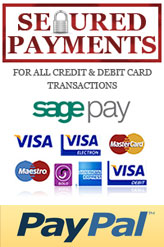 Simply log in to your account and go to "My Profile > Order History"