International Military Athletic Commission (CISM)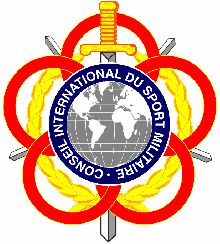 This report has been automatically translated from the Korean original, which can be found at the bottom. The view-ability will be dependant on your browsers settings.

International Taekwondo Federation (ITF) in a group that excludes the North and then South Korea's world jaepyeonhan Taekwondo Federation (WTF), and are seeking reconciliation. The 9th week 66th World Military Sports Council (CISM) General Assembly attended the ITF yiyuseon mount, two vice Riga, choejunghwa governor, bakjongsu vice president, governor imseongseop World Military Taekwondo Federation (Army Commander), Trevor Nichols, Secretary-General (from left). April 2004 choejunghwa jangung family withdrew from the ashes series, joined Deputy bakjongsu declared
Was divided into several gyepa International Taekwondo Federation (ITF) and one excludes the North has moved to become. North jangung the International Olympic Committee (IOC) members led by Vice bakjongsu Canada ohreunpalin of ITF (70), the departure in April last year following a recent choejunghwa notified Governor (57) led to joining the ITF announced. ITF high choehonghui General was created in 1966 Korea's first international body for Taekwondo. However, General Park Chung Hee Choi in 1972 to feud with the former president in exile in Canada and one year later was appointed to IOC gimunyong I became the main axis of the World Taekwondo Federation (WTF) was created an agency as far away as Korea. ITF general the maximum load of Taekwondo in the 1980s, North Korea and Kim Il Sung and gained a friendship that was once two euros 'Commie Group' was referred to. ITF 2001, a son of General Choi chose you as governor-elect Mr. choejunghwa but in Pyongyang in 2002 death of General Choi was appointed jangung gyuhaphae memorial expression, some say two won the governor hwadwaetda climbing. Minimal impact here, but made ​​by third-country personnel to the ITF group is divided into three gyepa. ITF President Choi to claim that the deficit in the Canadian headquarters to transfer over to South Korea are seeking to integrate with getdamyeo WTF: This soldier of the World Taekwondo Federation President imseongseop (52, Army Lieutenant Colonel) in the Sheraton Walker Hill Hotel in Seoul from 9 to 66th World Military Sports Council held this week (CISM) and the night to the General Assembly, Deputy Governor Choi Puts hands were re-invited. The birth of night when the ITF vice ash as a source of foreign plays, including sibeomdan choecheukgeuneseo highest throne, was the general figures. Joined the family after the death of General Choi jangung choejunghwa series, but now with advances in jeonhyanghae botaege ITF said. Deputy governor and night for maximum re-integration initiatives for the 9th meeting saw. ○ Finding Purity night vice ashes "Choi gone along with his top generals before the 'gimunyong defend the gyeonjehae ITF taekwondo is one that will help create a portrait is a jangung "Saying over there, was selected. But unlike most members of the original appointment was used as a political Taekwondo. The meaning of Tae Kwon Do General Choi was the integration of geujjokeneun had no interest. So, beyond the barriers of arbitrary decided to leave, "he said. jangung ITF in North Korea have dominated the Labour Party united front added. I understand foreign political calculation Normal dispatch is being conducted in accordance with: Choi governor "of the night re-turned vice is a life-or-death decision. Greetings to the North to escape jangung series 'will not be a shelter in global' said the death threats, "he said. In fact, who lived in Slovakia in 2008 yiyoungseok ITF Technical Committee were in the shot is when bangbuk. North Korea was a 'car accident was a' he said.
Choi governor, "in Pyongyang, North Korea in September for the World Congress is preparing to open. Eun Kim Jong Il's successor in the formal debut into the international arena has been thought that chapter. North of the country's players trying to get as much publicity has been massive, "he said. He also "tried to join CISM jangung side. CISM, but in contact with us was the responsibility of that purity. We selected as an official sport of the CISM jangung side when the power is lost. CISM is an international organization, the IOC the next largest, "he said. Choi deputy governor and night re the 'shake' a ripple effect on the world ITF are expected to be greater. Jangung do not send to the family look of suspicion in cases where the ITF jaepyeondoel around the maximum seems to be governor. In addition to the powers of Vice jangunggye night after another has been turned. ○ Taekwondo is one night vice ashes, "Why I left jangung series is the choice for the entire Taekwondo. Who do you support is more important than the development of taekwondo. ITF ITF and WTF Taekwondo, which also split can be divided again into. Taekwondo is one. WTF sport in the Olympic sports continue to evolve as a martial arts ITF tournament in the military, you would be better to develop and incorporate, "he said. maximum of governors: "We do not block the development of WTF. Should be developed in conjunction with each other. WTF and the ITF as a sport continues to exert influence in the military at the Olympic Games' framework (Poomsae) martial arts with a focus on plans to develop into. In this process over time is when the one. ITF headquarters to Korea two years ago, said he was omgiget priority that should be a national consensus will be, "he said. WTF and the ITF is one of the very large effects. WTF than the 70 million people, ITF 3000 has more than 20,000 members. Secured more than 100 million people will be integrated members of the Republic of Korea Taekwondo to be the best cultural products is obvious.
---
Original Article can be found here.