ITF Registered Organisations
Please note that ITF Administration is working hard to ensure that this list is authoritative.
Corrections, errors and omissions should be notified to ITF Administration as soon as possible. INO leaders will be contacted shortly with instructions for generating an Organisation Profile page at this site.
Currently Displaying All Organisations (89 Organisations)

Address
Association of indan taekwon do ( ITF )
Sayoojyam
KV road
Payyanur
Kerala
India
670327
Tel:
914972805122
Email:
vkaiprath@yahoo.com

Address
Perumahan Ubud Village
Legian F2 No.7
HOS Cokroaminoto
Ciledug
Tangerang
Indonesia
15151
Tel:
+6281281170999
Email:
itfwei@gmail.com


Address
Park AlSaadon ,Near Ibn AlNafies Hospital
Baghdad
Baghdad
Iraq
00964
Tel:
+9647808916171
Email:
ferascomp@hotmail.com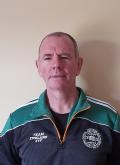 Address
ALL IRELAND TAEKWONDO FEDERATION
Waterford
Waterford
Ireland





Address
Leningradskaya Street 55
Aktobe
Kazakhstan
Kazakhstan
Tel:
+77756566665
Email:
atfaktobe@inbox.ru
Address
Abylay Khan street, 55/18
Astana
Astana
Kazakhstan
010010
Tel:
+7 (7172) 23-12-58
Email:
ntfkaz@mail.ru

Address
No. 14-1, 1st Floor, Jalan Sri Bintang 4,
Taman Sri Bintang.
Kepong
Kuala Lumpur.
Malaysia
52100
Tel:
+60173353329
Email:
malaysia_itf@hotmail.com
Members of Malaysian Taekwon-Do Council:



Address
62-1
Setapak
Kuala Lumpur.
Malaysia

Address
10, Laluan Klebang Restu 7
Medan Klebang Restu
31200 Chemor
Perak
Malaysia
Tel:
+6016 5335969
Email:
khoobuleong@gmail.com

Address
No. 132B, Jalan Serampang,
Taman Pelangi,
80400 Johor Bahru,
Johor
Malaysia
Tel:
+ 60 12 7103618
Email:
judycsg@yahoo.com


Address
35A Jalan Jingga Tiga
Taman Pelangi
Johor Bahru
Johor
Malaysia
80400
Tel:
+6016 721 6668
Email:
lkchin63@yahoo.com

If your organisation is missing please Log in and check your membership status.