Photo Gallery
Click to view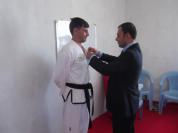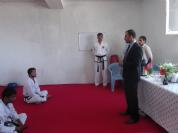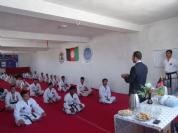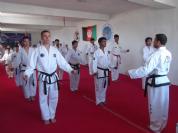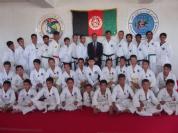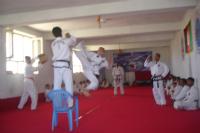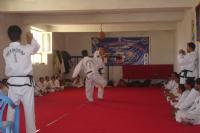 Afghan Taekwon-Do Association is Growing
View all articles


Khawar Taekwon-Do Association, which is located in Botkhat Village of Bagrami District South East of Kabul province, jointed Afghan Taekwon-Do Association in July 2013. The school has been run and managed by Mr. Faisal Gran, who is doing an excellent job in promoting the art of Taekwon-Do. Khawar Taekwon-Do Association, which was a member of International Traditional Taekwon-Do Federation (ITTAF), realized that ITF Taekwon-Do was the true art and cannot be replaced by anything new.
On Friday the 4th of October 2013 ATA President, Mr. Najmuddin Safi, and ATA members paid a visit to Khawar School. ATA HQ Demo Team performed a Taekwon-Do demonstration which was appraised by the audience and the members of Khawar School.
At the end of the program, Mr. Safi delivered a speech and talked about the role of each ITF practitioner in the society. Mr. Safi encouraged the members to work hard and promote this art to the possible extent.
Written by: Sarajuddin Safi, ATA Secretary General - 12th October 2013

Sorry, but you need to login to your ITF-Administration account to add feedback.
Login now, or if you are not a member then apply to join here