PENANG TAEKWON-DO OPEN CHAMPIONSHIPS 2012
View all articles


On Saturday 17th March 2012, ELITE TAEKWON-DO ACADEMY PENANG - MO #442 organised PENANG TAEKWON-DO OPEN CHAMPIONSHIPS 2012 at one of the main hall in UNIVERSITY SCIENCE MALAYSIA , PENANG. The event consists of more than two hundred and eighty participants from different parts of Malaysia. All gathered for the sole purpose of celebrating our passion for Taekwan-do.
Registration of competitors began at 7am. The tournament began at 8am, the five rings immediately heated up with display of skill developed from years of trainings, sitting by the side lines I can feel the blazing passions of each individual competitors, as they are putting the fruits of their training to the test on the rings, everyone of them are marching on to the greater depth of martial arts.
At approximately 11am, our event was grace by the visit of VIPs, MASTER DANIEL SNG (PRESIDENT OF ISLAND TAEKWON-DO CENTRE, SINGAPORE) he gave a inspiring speech, which have motivate every participant raising our morale for the following program of the event.
Followed by YB DANNY LAW (PENANG STATE EXCO FOR TOURISM DEVELOPMENT AND CULTURE), he share his interest in martial art, and encourages us to have more of such events which is healthy for the youth of our nation. Then the opening speech was concluded by final speaker, MAHAGURU TAN SRI DATUK OMARDIN ( MASTER OF MARTIAL ART MALAYSIA).
MASTER DAVID LAU (PRESIDENT OF HONG KONG ORIGINAL TAEKWON-DO COUNCIL) officiated the championship and the other VIPs then join us for a photo shot session to imprint their support and acknowledgement of our body, in a humble picture.
Throughout the I feel the need to specially mention the effort of all the Umpires (in charged by MR. WEE LAI DER from WEE MARTIAL ARTS ACADEMY - MO #451), they were assigned to each specific area, ensure all ring are being carried out with fairness and equality, to uphold the standard of our events, and they have done a very good job in that aspect.
Overall, the competition ran efficiently and the competitors participated whilst maintaining good sportsmanship and adhering to Taekwon-Do Tenets.
I on behalf of ELITE TAEKWON-DO ACADEMY PENANG - MO #442 would like to thank all participants, families and supports who took time to travel to this year's event. We hope you enjoyed yourself during this year's event and I would express on the behalf of the whole MTAC team that, we would love to have your good self to join us again next year in 2013.
We would also like to thank our MASTER DANIEL SNG and MASTER DAVID LAU for their active involvement at the event's Control Table and for their continued support of Penang, Malaysia.
Further, we give special thanks to our entire official - MALAYSIA TAEKWON-DO ADMINISTRATIVE COUNCIL for their tireless efforts to ensure the success of this event..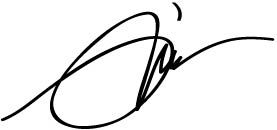 Andy C.Y. Low
Secretary of Malaysia Taekwon-Do Council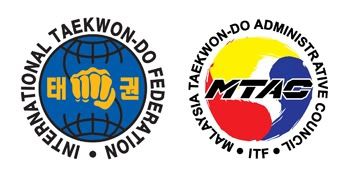 Malaysia TaeKwon-do Administrative Council (MTAC)




Written by: Andy C.Y. Low - 27th March 2012

Sorry, but you need to login to your ITF-Administration account to add feedback.
Login now, or if you are not a member then apply to join here