Photo Gallery
Click to view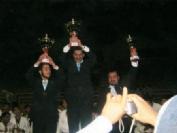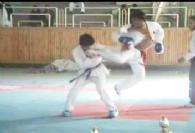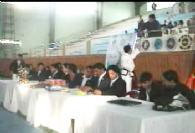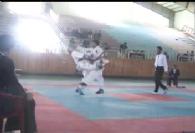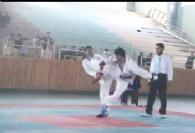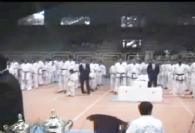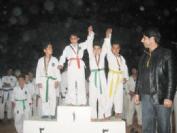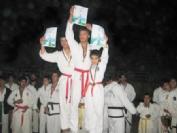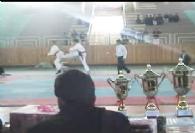 2nd Championships Held In Herat Province of Afghanistan
View all articles

Comments: 3
On Friday, the 11th of November 2011, Afghan Taekwon-Do Association (Ehsan Safi Taekwon-Do Association) conducted a championship in Herat province of Afghanistan.
The event was held in Shahid Mirwais Sadiq gymnasium and 96 competitors, from 6 different schools, participated. Ehsan Safi winning 18 Gold Medals, Shirzai winning 5 Gold Medals, and Asheq Razem winning 1 Gold Medal got 1st, 2nd, and 3rd positions.
The aim of this championship was to identify and recognize talented faces, enhance their experinece and encourage more people to practice ITF Taekwon-Do. Sadiq Safi, Assadullah Safi and Bahram Rahimi were givne the best fighters title in different catgories.
The championship was entirely supported and sponsored by the Porovicial Sport Department of Herat province.
The awards and gifts were distributed by the chief guest, instructors from differetn martial arts. The event was broadcasted through local and National TVs.
Written by: Sarajuddin Safi, ATA Secretary General - 24th November 2011
[Comments: 3]
Sorry, but you need to login to your ITF-Administration account to add feedback.
Login now, or if you are not a member then apply to join here
Article Feedback:
David Lau (Dantes Taekwon Do Association) : 29th November 2011, 10:57

My utmost respect to your work in your country, Mr.Safi.
NAJMUDDIN SAFI (Afghan Taekwon-Do Association) : 27th November 2011, 03:44

Thanks to Ehsan Safi Association for organizing the event.
Bob Borja (Taekwon-do Central) : 25th November 2011, 09:12

Mr. Sarajuddin Safi,

Congratulations on your championships.

Thank you for promoting Taekwon-Do in your country during difficult times.