Dear Taekwondo Friends,

I am writing to you about our Tul Tour program that was recently concluded in Korea. The program aimed to explore the roots of patterns (TULs) in the heartland of Taekwon-Do created by General Choi Hong Hi and was a blend of travelling around Korea, practical training of patterns/Tuls and a cultural experience which allowed the participants to develop a better understanding of Korean history and therefore, the spirit of Taekwon-Do.

If you need more information please do not hesitate to contact me and I will be happy to answer any questions.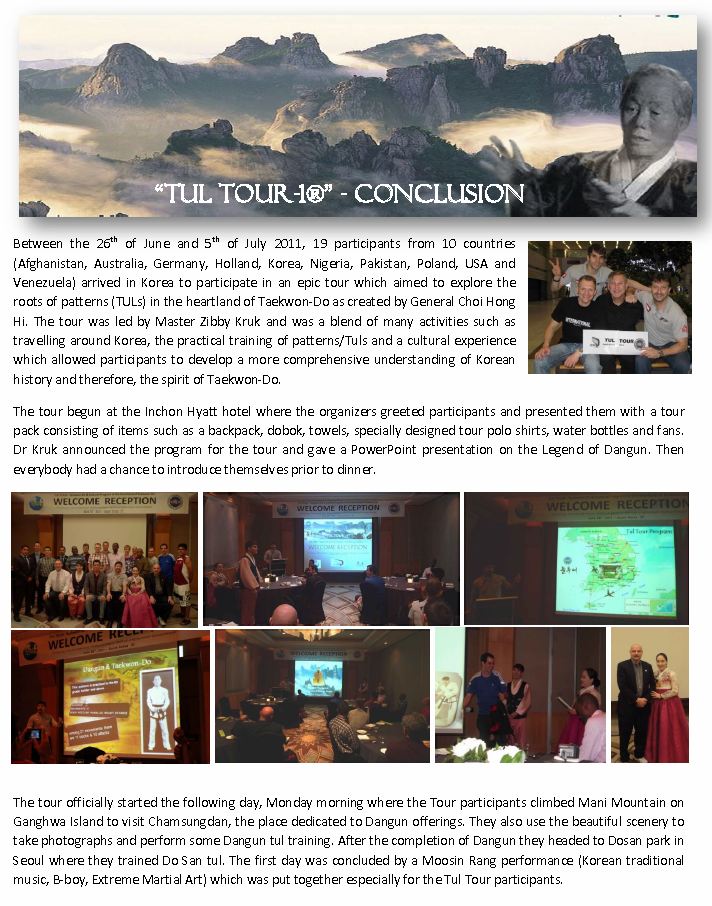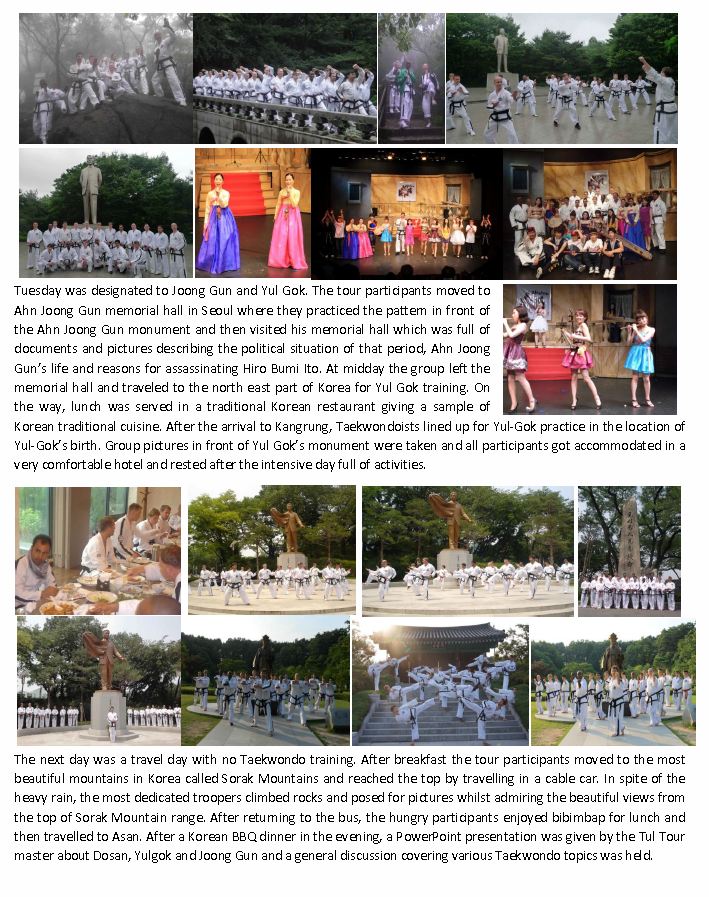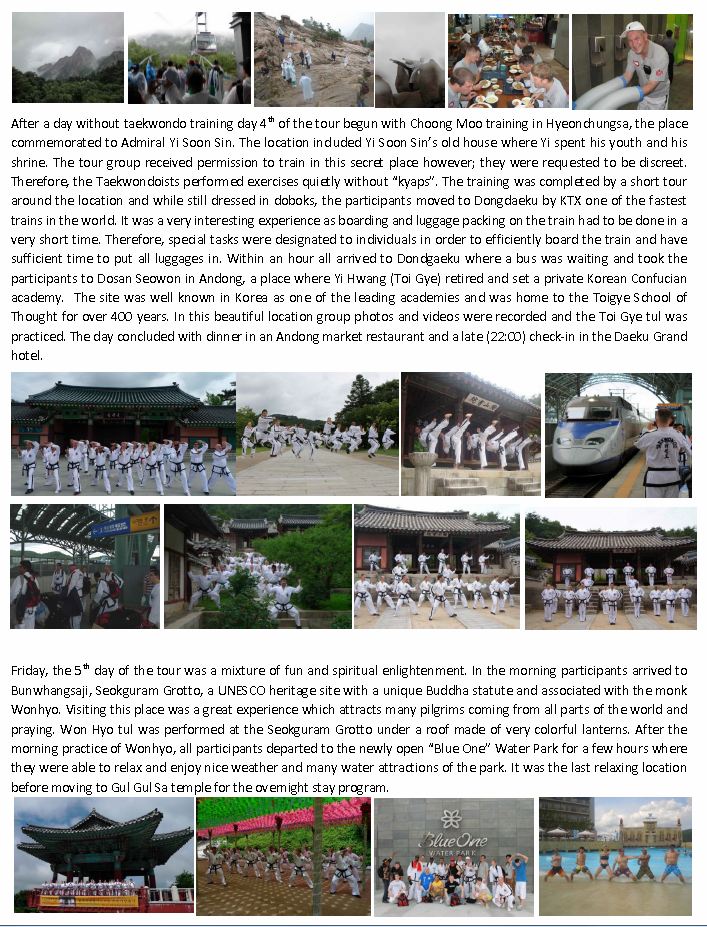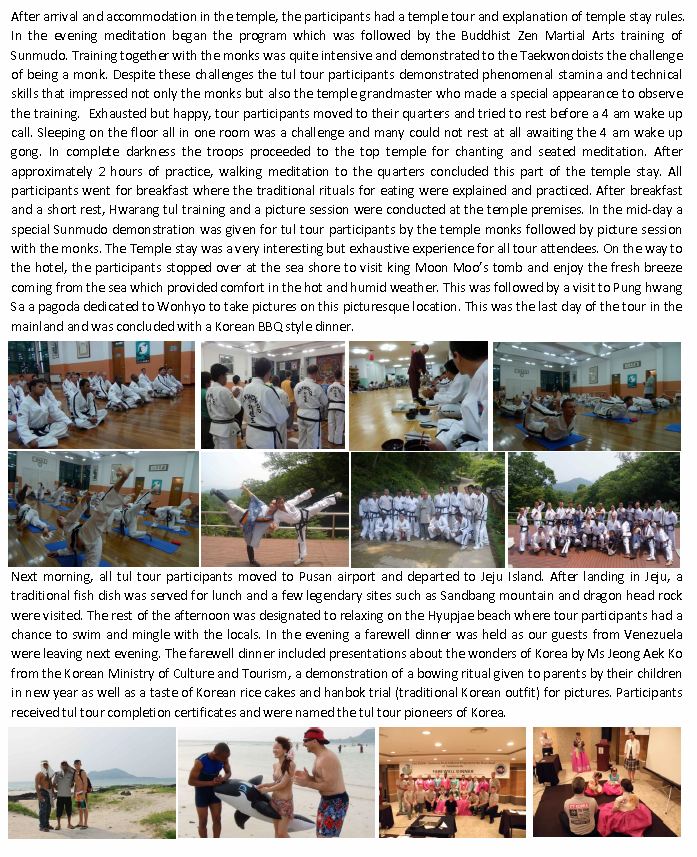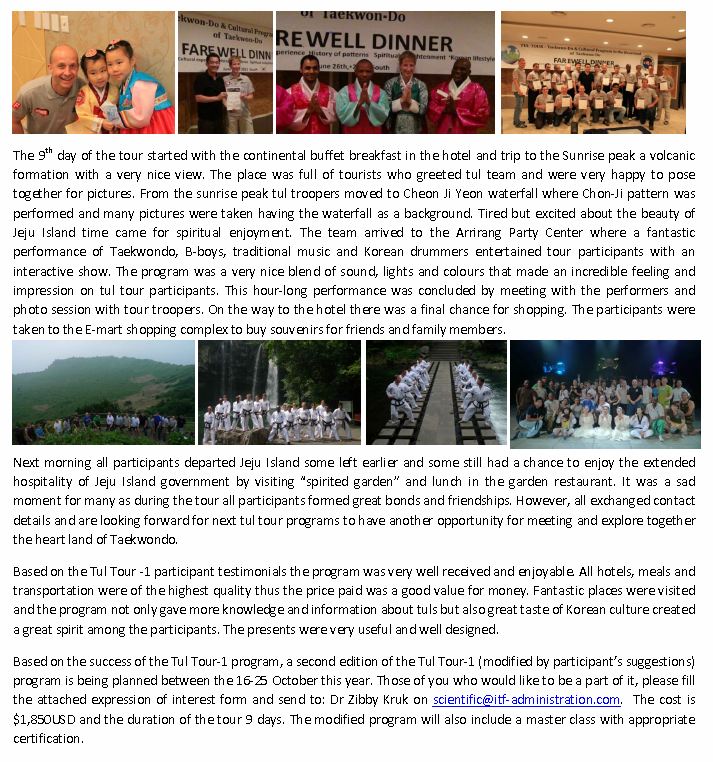 Written by: Dr Zibby Kruk - 18th July 2011
[Comments: 3]
Sorry, but you need to login to your ITF-Administration account to add feedback.
Login now, or if you are not a member then apply to join here
Article Feedback:
John Carnahan (United States ITF) : 14th August 2011, 22:58

Excellent! I have heard great reviews and appreciate the wonderful photographs. Looking forward to it in the future.
Bob Borja (Taekwon-do Central) : 19th July 2011, 08:00

Master Krug, thanks for organizing this wonderful training tour to the "Mecca of Taekwon-Do" and for providing this comprehensive report with photos.

A listing of participants would have been a nice touch.
Christopher Spiller (United States ITF) : 18th July 2011, 23:22

Sounds like a fantastic experience. I hope to be able to participate in a future tour some time.
© International Taekwon-Do Federation Limited