Photo Gallery
Click to view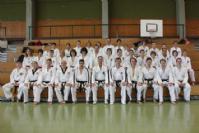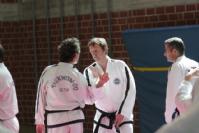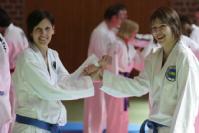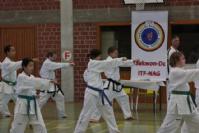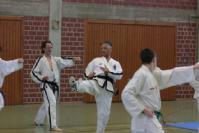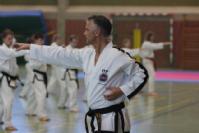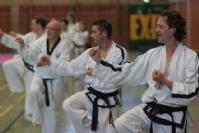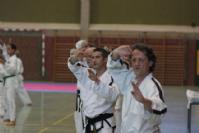 Technical Seminar with Master Peter Sanders in Hessisch Lichtenau, Germany
View all articles

Comments: 1
On
saturday morning, April 9th, started the first part of seminar in
Hessisch Lichtenau, Germany
After a warm up, all students started
to train with Tul technics and Tul. These basic techniques were
practiced with joy on using hips, body weight, natural motion
and implementing all to one continuous wave motion. He teaches to use
the maximum of power to all technics.
After lunch break, the
seminar continued with Hosinsul exercises. The second seminat part on this saturday. Master
Sanders shown different kind of tecniques to all participants.
Attacks with or without weapons were trained. Master Sanders gave
answers to all questions of the participants.

The Seminar in
Hessisch Lichtenau were open to all Kup an Dan Grades. Although
adults or children. More than 40 persons were present and trained
under the guide of Master Sanders.

When
training finished all children students went near Master Sanders for
a picture and an autograph.

On
the way home we all were very happy about this great seminar.
Written by: Thomas Siemon - 21st April 2011
[Comments: 1]
Sorry, but you need to login to your ITF-Administration account to add feedback.
Login now, or if you are not a member then apply to join here
Article Feedback:
Gerd Wolf (ITF - NAG President Dario Fimiani bei Kraft) : 24th April 2011, 19:18

Super Articel,super seminar