Photo Gallery
Click to view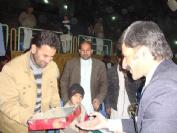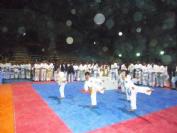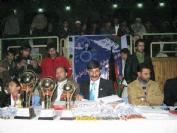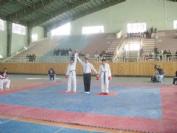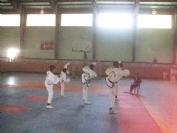 On Friday the 24th of December 2010, Afghan Taekwon-Do Association (Ehsan Safi Taekwon-Do Association) conducted a championship in Herat province of Afghanistan. The event was held in Shahid Mirwais Sadiq gymnasium and 76 participated in sparring, 30 in Pattern, and 10 in Self-defense disciplines participated from 6 different schools. Ehsan Safi, Shirzai and Asheq Razem got 1st, 2nd, and 3rd positions. Mr. Abdul Qayoum Jami, Director of Provincial Sport Department and the representative of Afghan Olympic Committee in Herat province, and Mr. Sharif Ahmad Faizi, President of Martial Arts Federations were the Chief Guest who distributed the awards to the winning teams. The Provincial Sport Department also provided the winning teams with some gifts. The event was broadcasted through 2 local and 1 National TVs.
Written by: Sarajuddin Safi, ATA General Secretary - 3rd January 2011

Sorry, but you need to login to your ITF-Administration account to add feedback.
Login now, or if you are not a member then apply to join here