Photo Gallery
Click to view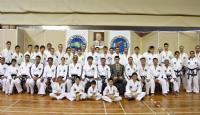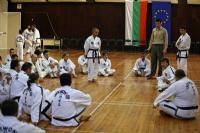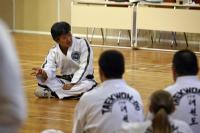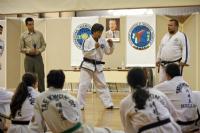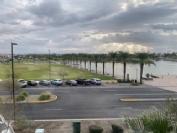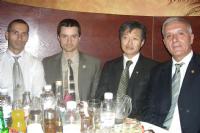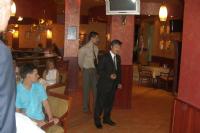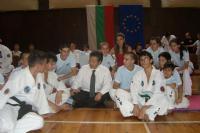 There are people who are natural leaders. There are individuals with such magnificent airing that even those with animosities can be captured. This is exactly what Master Choi, Jung Hwa displayed to all attendees after his second visit to Bulgaria. Beginning June 18, 2009, President Choi was a guest in our country for a week by invitation from the Bulgarian Federation of Traditional Taekwon-Do (BFTT). The reason for his visit was the 2nd technical Master's Class, which took place in the Palace of Culture and Sports in city of Varna. Taekwon-Do participants from Greece, the Czech Republic, Moldova, Macedonia and Bulgaria traveled to be part of the unique opportunity to train under the guidance of Master Choi - the President of ITF. The hours spent together fused like ice under the hot sun, but every minute we were enriched with new skills. And so, obtaining knowledge directly from the spring, we found new aspects of Taekwon-Do – the art we all love so much. There is no other way. Who else, but the successor of the Founder, Gen. Choi, Hong Hi, and only son, Master Choi, Jung Hwa, can give such depth of the technical and philosophical knowledge of Taekwon-Do. The time spent together proved brief and fulfilled with series of meetings with popular personalities in the sphere of sports, education and politics. The arrival of Master Choi was also followed closely and with interest by the national TV and newspaper media, who took interview and asked questions about the Art and President Choi's views for the future of the ITF. The seminar was closed by an official banquet at the restaurant of the Olympic Club in Varna, hosted by the president - Mr. Valentin Panteleev. The following day, Master Choi was the official guest to the 8th Open International ITF Taekwon-Do Tournament for "Varna Cup". After all Taekwon-Do events, Master Choi spent his days in Bulgaria visiting national museums and monuments and experienced plenty of Bulgarian cuisine and warm hospitality. We want to thank Master Choi for his continues support for the development of Taekwon-Do in Bulgaria and the Balkan region - we are all eagerly looking forward the next seminar. Also, many thanks go out to Mr. Todor Todorov, Mr. Nikolay Bakardzhiev, Mr. Dimo Milchev, and all the individuals who traveled long and short distances to make this event a true success.
Taekwon,
Alek Milanov
Written by: Alek Milanov - 12th July 2009

Sorry, but you need to login to your ITF-Administration account to add feedback.
Login now, or if you are not a member then apply to join here