ITF Registered Organisations
Please note that ITF Administration is working hard to ensure that this list is authoritative.
Corrections, errors and omissions should be notified to ITF Administration as soon as possible. INO leaders will be contacted shortly with instructions for generating an Organisation Profile page at this site.
Currently Displaying All Organisations (124 Organisations)

Address
DHL only Mogadishu Somalia
Mogadishu
Banadir
Somalia
252
Tel:
+252615650304
Email:
Rashka2030@live.com




Address
No. 76/A, St. Sebastian Road, Matagoda,
Hendala
Wattala
Western Province
Sri Lanka
11300
Tel:
+94772358848
Email:
udiactiontkd@gmail.com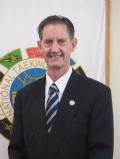 Address
300/60
Moo 9 Soi Hua Na 20
Tambol Thap Tai
Prachuap Khiri Khan
Ampher Hua Hin
Thailand
77110
Tel:
926948332
Email:
itf_southaust@hotmail.com


Address
TKD Centre
First Floor
192 High Street
West Drayton
Middlesex
United Kingdom
UB7 7BE
Tel:
+44 1895 459947
Email:
Trevor@Tkd.co.uk
Website:
www.tkd.co.uk
Members of United Kingdom ITF™:
Scotland

Wales


Address
33a Prospekt Geroev
Dnepropetrovsk
Dnepropetrovsk
Ukraine
49127
Tel:
+380668697675
Email:
Shumov90@i.ua




Address
215 Center Park Drive
Suite 550
Knoxville
Knoxville
TN
United States
37922
Tel:
8652471175
Email:
FMACLUB@aol.com



If your organisation is missing please Log in and check your membership status.