ITF Registered Organisations
Please note that ITF Administration is working hard to ensure that this list is authoritative.
Corrections, errors and omissions should be notified to ITF Administration as soon as possible. INO leaders will be contacted shortly with instructions for generating an Organisation Profile page at this site.
Currently Displaying All Organisations (124 Organisations)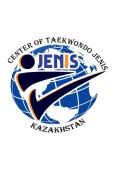 Address
Auezov district, Zhetysu-2 micro district, house 80, N.P.130
Almaty
Almaty
Kazakhstan
050043
Tel:
+77752961391
Email:
taekwon.kaz@gmail.com

Address
Leningradskaya Street 55
Aktobe
Kazakhstan
Kazakhstan
030000
Tel:
+77756566665
Email:
atfaktobe@inbox.ru
Address
Abylay Khan street, 55/18
Astana
Astana
Kazakhstan
010010
Tel:
+7 (7172) 23-12-58
Email:
ntfkaz@mail.ru

Address
129 Saratovskaya Str
Bishkek City
Bishkek
Kyrgyzstan
720051
Tel:
+996 700 900900
Email:
tkd-itf.kg@list.ru

Address
No. 14-1, 1st Floor, Jalan Sri Bintang 4,
Taman Sri Bintang.
Kepong
Kuala Lumpur.
Malaysia
52100
Tel:
+60173353329
Email:
malaysia_itf@hotmail.com
Members of Choi Jung Hwa ITF Malaysia INO:


Address
P43B, Batu 1
Jalan Slim
Tanjung Malim
Perak
Malaysia
35900
Tel:
+6017 - 516 3450
Email:
espadaitf@gmail.com

Address
No. 3, Jalan BIRU 2,
Taman Pelangi,
80400 Johor Bahru,
Johor
Malaysia
Email:
judycsg@yahoo.com

Address
No. 572, Persiaran Muhibbah Jaya 25,
Taman Muhibbah Fasa 2,
Sg Siput (U)
Perak
Malaysia
31100
Tel:
+60165293977
Email:
n_kokwei@yahoo.com

Address
15 Jalan Birai,
U8/71
Bukit Jelutung
Shah Alam
Selangor
Malaysia
40150
Tel:
+60192333683
Email:
admin@mgtf.my
Website:
www.mgtf.my

Address
35A Jalan Jingga Tiga
Taman Pelangi
Johor Bahru
Johor
Malaysia
80400
Tel:
+6016 721 6668
Email:
lkchin63@yahoo.com


If your organisation is missing please Log in and check your membership status.