IIC Canada
This is an ITF Sanctioned IIC
11th April 2015 to 12th April 2015 @ Toronto, Canada
IIC and 60th Birthday Celebration of Taekwon-do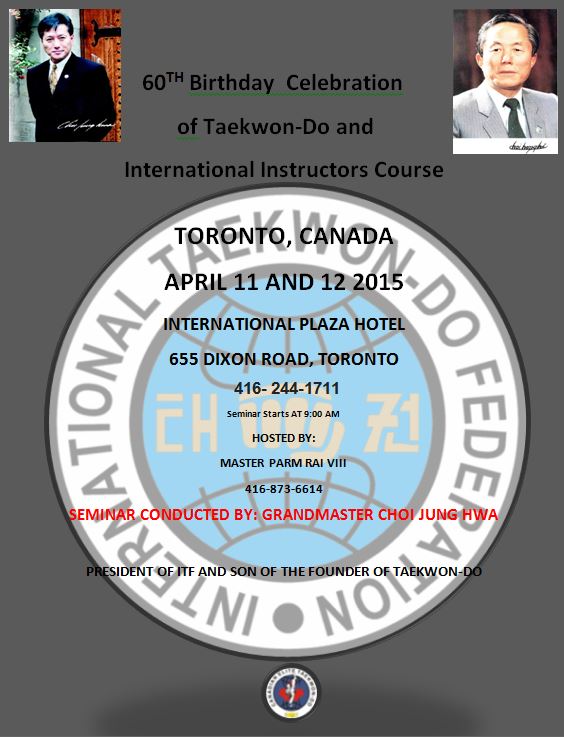 Please be advised that shuttle service is available from the airport to the
International Plaza Hotel at no charge. The following are the locations for
pick up:

Terminal 1:
The bus picks up on ground level section S 5

Terminal 3:
Arrival level section C22

Also please be advised that GM Galarraga will be conducting an umpire
refresher course at the international Plaza hotel on Friday April 10. All
red belts and up are encouraged to attend and learn from the umpire and
tournament Committee chairman.